Fleet Management
TAILOR MADE MANAGEMENT SOLUTIONS FOR YOUR FLEET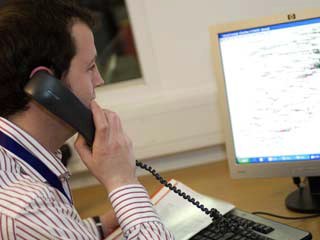 The everchanging regulations in the commercial vehicle industry can lead unsuspecting businesses into a minefield of rules and regulations. With over 10 years' experience managing fleets, Team-CV can provide a tailor made managed program to fit your business requirements and keep you legal. From single vehicles through to large fleets across various countries, Team CV has a wealth of experience managing fleets. Team-CV has experience of all aspects of fleet management, from schedulling and service through to ensuring legal compliance and vehicle file audits. Team CV takes the hassle of operating commercial vehicles.
SERVICE CONTRACTS - PREVENTATIVE MAINTENANCE
Preventative maintenance has been proven to save companies both time and money by ensuring unpredicted mechanical failures and breakdowns are kept to a minimum. Manage the cost and reduce the risk of unexpected breakdowns. Why not choose one of our fixed price service packages to help you budget- regardless of fleet size of vehicle make. Our highly professional teams are there to offer you valuable advice on preventative maintenance and maintenance intervals, giving you the peace of mind that you are doing the right thing at the right time.
MAIN FEATURES:
Legal- Ensures all operator licence requirements are met, keeping you and your vehicle legal.
All Makes- Whatever the make, model or age of your vehicle, we have a comprehensive service plan to suit you. No need for more than one service provider.
Servicing- In line with manufacturer recommendations and times, ensuring value for money.
Collection and Delivery- Available on request, allowing you to maximise driver hours
Courtesy Vehicles- Available on request, reducing the need for two drivers.
ALL OF OUR SERVICE PLANS ALSO INCLUDE AS STANDARD:
Headlight Alignment
Keeping you safe and legal, and protecting you from experiencing what has proven to be the greatest cause of MOT failures
Speed Limiter Checks
Keeping your vehicle road legal and ensuring optimum fuel efficiency.
Roller Break Test - Ensuring maximum brake efficiency giving you peace of mind.
CHOOSING A TEAM-CV SERVICE PLAN WILL ENSURE NUMEROUS BENEFITS INCLUDING
Hassle-free programmes that save you time and money
Convenience, time and cost savings when getting vehicles serviced
Simple budget control Reduction in administration costs
One point of contact for your managed account needs
Less downtime
More Profit
WHY NOT ASK OUR TEAM FOR A QUOTE?
FLEET MANAGEMENT - KEEPING YOUR FLEET ON THE ROAD
Team CV takes all the hassle of keeping your fleet on the road, which means you can concentrate on doing what you do best- providing a dependable and reliable service to your customers.
Fixed costs and no hidden charges, and comfort in the knowledge that Team CV can look after all makes and models, regardless of age or size. Ensuring your company meets all legal requirements, and your fleet meets all Vosa regulations, from scheduling and maintenance intervals through to complete administration and legal compliance, why not join the other companies in letting Team-CV manage your fleet.
SPEAK TO TEAM-CV, YOUR ONE STOP SHOP FOR FLEET MANAGEMENT.